About Us
From Suwa to the World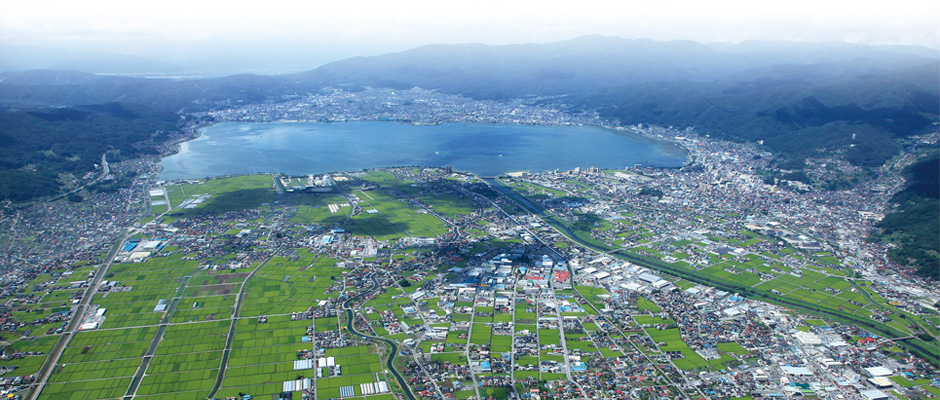 The city of Suwa in Nagano prefecture is blessed with clean highland air and abundant water resources and with its large clustering of precision industries, the district has been developing as "the Switzerland of the East".
Our products are handcrafted one by one by our seasoned craftsmen with copious expertise using the high-precision techniques that have been built up in this district.
Message from the President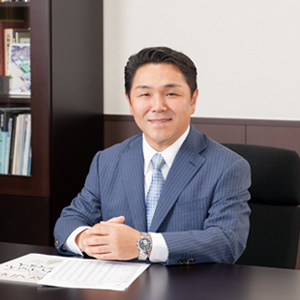 Ever since Light Optical Works started as a binocular manufacturer in 1956, we have consistently striven for technological development and operational rationalization.

Today, our products engendered by sophisticated engineering are highly rated by markets the world over and with our compiled knowledge and experience, we will continue to deliver quality products answering the customer's requirements.

Oriented toward the future in a world undergoing transformations, Light Optical Works will take the trust in its quality and technology built up over long years as a foundation to go on meeting the challenges of developing high-quality and high-functionality products and to contribute to society through the development of enterprise while working for the prosperity and harmony of the local region.

Also, in order to live up to our customers' expectations, we intend to be an organization that, by drawing on the power and drive of each of its employees, thinks what it can do for the customers and acts accordingly.

We hope to enjoy your continued patronage and encouragement in the times ahead.
Light Optical Works, Ltd.
President

Our Philosophy
Contributing to society through our company's business.
Thinking and acting by every employee for customer satisfaction.
Providing high-quality products faithfully that customers can rely on.
Challenging continually without fearing failure.
Manufacturing the best products of the world by uniting all staff.
Cultivating our original technology to develop and manufacture unique products.
Company Profile / Access
LIGHT Optical Works, Ltd.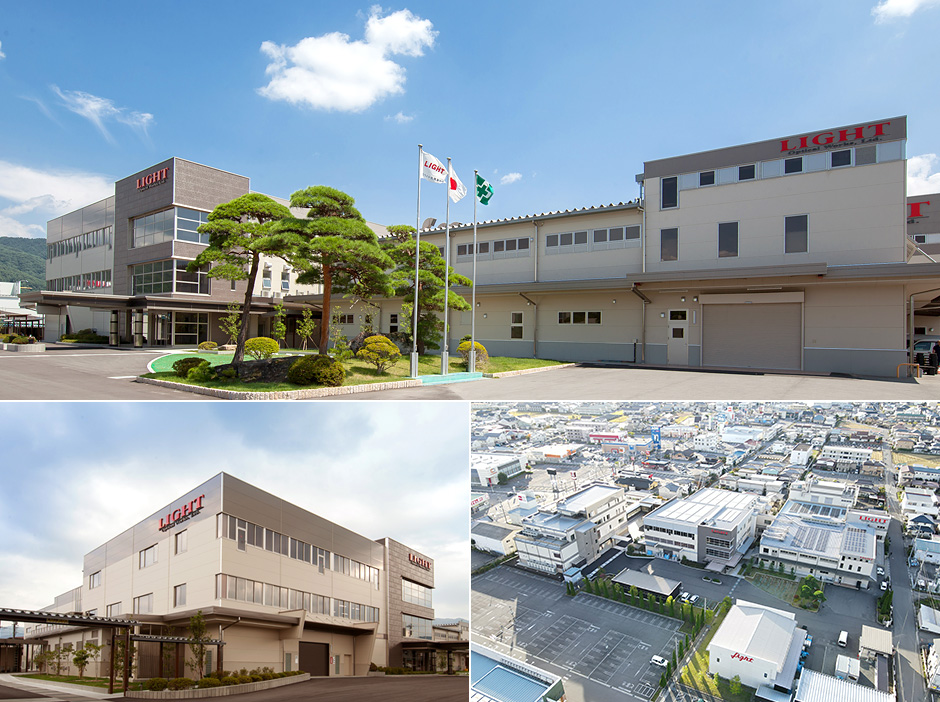 Head Office and Plant
3637 Nakasu, Suwa City, Nagano Prefecture, 392-0015
TEL.0266-52-3600 (main) / FAX.0266-58-5858
Second Plant
4771 Nakasu, Suwa City, Nagano Prefecture, 392-0015
TEL.0266-54-2551 / FAX.0266-54-2557
Tokyo Office
Tokyo Times Tower 2402, 4-14-2 Sotokanda, Chiyoda-Ku, Tokyo, 101-0021
TEL.03-3525-8683 / FAX.03-3525-8684
Established
February 1, 1956
Capital Stock
25 million yen
Line of Business
Exports riflescope, binocular, other optical products.
President
Masatomi Iwanami
Access
Associated Company LIGHT GLASS Ltd.

Head Office and Plant
4771. Nakasu Suwa city, Nagano prefecture, 392-0015
TEL.0266-52-9011 / FAX.0266-54-2557
Established
June, 1970
Capital Stock
20 million yen
Items Produced
Optical lens and other optical equipment.
President
Yoshiko Iwanami
Access
Company History
1956 February
Light Optical Works (private limited company) was establilshed in Suwa City , Nagano Prefecture as binocular manufacturer.
Capital stock: 300,000 yen.
1958 June
In line with development of business, the head office and plant were transferred to newly built area. Riflescope production has begun.
1958 October
Became Light Optical Works, Ltd. Under an organizational change.
1962 December
Capital stock was increased to 4.5 million yen. Microscope production has begun.
1963 November
Capital stock was increased to 10 million yen.
1964 June
Recognized by the Minister of International Trade and Industry as "company contributing to exports". Received the same recognition each successive year thereafter.
1966 July
Constructed new plant in Suwa, Nakasu area (the present location) in order to accommodate expansion of business scale and effect rationalizations.
A new machining plant was built in the first period of construction.
1969 May
New Head Office building and assembly plant were built, completing the second construction period in Nakasu. Totality of company's functions was concentrated into Nakasu area, and system of increased production was established on a new conceptual foundation.
1970 June
Iida Light, Ltd. was established in Iida City , Nagano Prefecture . A lens processing and assembly plant was built there for the new firm.
1976 October
Capital stock was increased to 25 million yen.
1977 August
Plant was honored with a visit by Their Royal Highnesses Prince Nobuhito Takamatsunomiya and Princess Kikuko.
1990 April
The President Keitomi Iwanami was decorated with the Order of the Rising Sun, Gold and Silver Rays, in recognition of services to industry (promotion of trade).
1990 June
The President Keitomi Iwanami took office as Chairman of the Suwa Chamber of Commerce and Industry.
2004 November
The President Shohachi Iwanami took office as Chairman of the Suwa Chamber of Commerce and Industry.
2005 November
50th Anniversary commemorative event.
2007 June
Chosen as one of "Introducing 300 of Japan's Dynamic Monodzukuri (Manufacturing) SME's Supporting the Japan of Tomorrow" by the Ministry of Economy, Trade and industry's Small and Medium Enterprise Agency.
2009 February
Chosen as one of "Japan's 1400 employment creating enterprises" by the Ministry of Economy, Trade and Industry's Manufacturing Industries Bureau.
2009 December
Constructed new company building and installed photovoltaic power generation system, in order to strengthen production system.
2010 January
55th Anniversary commemorative event.
2013 January
Masatomi Iwanami was awarded "Young Manager Award of Japan"from Daily Manufacturer Newspaper.
2013 October
Awarded a grand prize of "Nagano Monozukuri (Manufacturing) 2013.
Recognized "Nagano Monozukuri (manufacturing) Excellence award 2013.
2014 September
Started the operation of second factory in precision industrial area, Nakasu in Suwa.
2015 April
Awarded an encouragement prize of "the 27th small and medium-sized enterprise excellence new technology "new product".
2015 July
The third phase of the new head office construction was completed. 60th Anniversary commemorative event.
2016 June
Iida Light was transferred to 2nd plant and changed the name to Light Glass Ltd,.